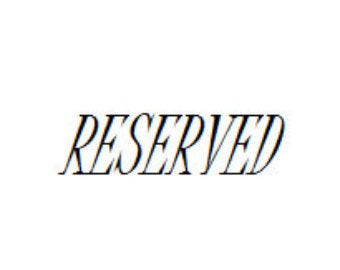 "Embrace it!" charm
This approximately 3/4 inch pendant is stamped with "Embrace it!" Charm only.  Thanks! :)

Additional Information:
•••••••••••••••••••••••••••••••••••••••••••••••••••••••••••••••••••••••••••••••••••••••••••••••
Each piece is made by hand, with every letter individually stamped, and may have variations in spacing, and placement, etc. from the photo making them that much more unique and special.
•••••••••••••••••••••••••••••••••••••••••••••••••••••••••••••••••••••••••••••••••••••••••••••••
◆Q: Can you stamp something on the back of the pendant?
A: Sorry, but I can only stamp on one side of a pendant...otherwise I've found that the stamping runs the risk of showing through onto the front. Sorry about that.
Q: Can I include a note in the package so that I can send it directly as a gift?
A: Absolutely, it's no problem at all to include a short note for you in the package. Just type me a quick note during checkout of what you want the note to say.
Q: If I place an order today, how soon will my order ship?
A: Always click on the "
When Will My Order Ship?
" button under the Quick Links section at the bottom of any page main page to see the current turn around times. During normal times of year, your order will ship in 2 to 3 business days. During busier times of year, that turnaround time may change, so be sure to check there for the current turnaround times.

Q:What size is the pendant?
A: Check the sizing in the description of each piece of jewelry. Also, click on the arrows on the photos to see additional photos. Necklaces will be displayed on a mannequin to give you a visual on pendant sizing. There will also be a picture of the size of pendant/charm used for the piece of jewelry pictured next to a coin and a measuring tape to give you additional visuals on pendant sizing.


Q: What are the hand-stamped pendants made out of?
A: My hand-stamped, quote pieces are made using brushed aluminum. Aluminum is very hypoallergenic and those that are even allergic to sterling silver and other metals can usually wear aluminum without any problems.


Q: Can you make a custom necklace/custom quote for me?
A: I love custom orders! Contact me at: koutecky@hotmail.com and let me know what you had in mind and I will see if it's something I can design for you. :)

•••••••••••••••••••••••••••••••••••••••••••••••••••••••••••••••••••••••••••••••••••••••••••••••
• If you are interested in a different size on a piece of jewelry, or an alteration to a quote, contact me before you purchase to see if that's a possibility. Thanks! :)


• If you are looking for some style/color in particular and aren't finding it...contact me and I will see if I can make what you are looking for.


• Thanks so much for shopping! Come back soon! :-)
---
We Also Recommend